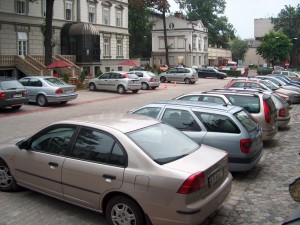 Guarded, monitored, 24h car park located in the very heart of Krakow, in the Pugetów Palace complex, just within 5 minutes walk from the Main Market Square and the Old Town.
The capacity of the car park is 130 passenger cars. Vans, minibuses and campers are also welcomed.
The staff is supported by a professional security firm and industrial television system. The car park is insured.
We also welcome you to a cosy Pugetów Hotel and an Italian restaurant Ilcalzone, which are situated on the territory of the car park.
The Rules applicable on the territory of the car park: Rules of 13 Starowiślna st Car Park

Contact: 13 and 15 Starowiślna Street car park, address: Krakow ul. Starowiślna 13 and 15 phone: +48 12 429 43 91 mobile: +48 602 196 375